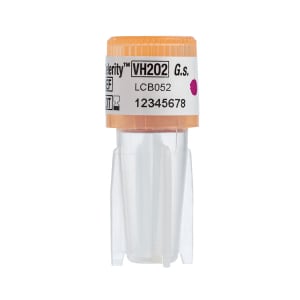 Celerity™ HP Biological Indicator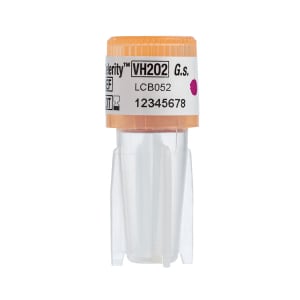 Celerity™ HP Biological Indicators are single-use biological indicators designed to monitor both V-PRO™ Low Temperature Sterilization Systems and STERRAD Models*, providing a final read in as little as five minutes. Each indicator is self-contained, inoculated with Geobacillus stearothermophilus bacterial spores, and contains a defined media within the vial cap. The vial cap label includes a process indicator for hydrogen peroxide. See the instructions sheet enclosed in each box for detailed use directions.

* STERRAD is the Registered Trademark of ASP Global Manufacturing, GmbH. The Celerity HP Biological Indicators have been validated for use in all cycles on the STERRAD 100NX (with and without ALLClear Technology), STERRAD NX (with and without ALLClear Technology), and STERRAD 100S Sterilizers. Refer to the Instructions for Use for cycle specific information.
Item Number List
Proceed to checkout for contracted price